March 21, 20238:30 AM - 4:30 PM CT
Pass Your PMP® Exam in 3 Weeks
Designed with busy professionals in mind, Persimmon's PMI-approved PMP exam prep training program gives you all the support you need to pass the exam the first time.
Globally Recognized PMI Curriculum. This course uses PMI's official PMP Exam Prep curriculum, designed for maximum exam success.
Sustainable Study Plan. Our 3-week program is built for maximum learning at a pace you can sustain with minimal disruption to your week.
35 Contact Hours. Earn all the education hours you need for PMP exam eligibility, taught by PMI-approved Authorized Training Provider (ATP) instructors.
How We Will Help You Pass
Our top-notch training and resources will give you everything you need to pass the exam. Here is what you'll receive when you join:
Personal Support from a Recognized PMP Expert Trainer
Five days of live learning sessions with your PMP Coach, plus one 2-hour session to review quizzes and troubleshoot common challenges
Unlimited email support with your Coach so you can get one-on-one answers to your unique questions
Proven Training Materials and Practice Methods
Downloadable course content and student workbook to use for reference and notetaking
Practice quizzes, focused drills, and exercises to reinforce the material
The Persimmon Group has been reviewed and approved as an Authorized Training Partner provider of project management training by the Project Management Institute (PMI)
BONUS 90-day access to PM Prepcast's PM Exam Simulator™ software, which includes:
Access to 2000+ exceptionally realistic PMP exam questions and answer explanations, developed using the same method used by the real exam creators.
Five full-length practice exams following the exact parameters of the Exam Content Outline published by PMI.
Personalized reports, exam dashboard, discussion forums, and PMP tips/tricks to aid your progress.
How It Works
5 LEARNING SESSIONS: Over the course of 3 weeks, you'll spend 5 full days with your PMP instructors walking through the exam content. These sessions are highly interactive, with frequent built-in breaks to help sustain focus.
FINAL REVIEW SESSION: Following the 5 Learning Sessions, you'll have a 2-hour Review Session with your PMP instructors reviewing the homework plus a review of a comprehensive practice exam.
SELF-STUDY [Optional]: You'll get a suggested study plan to guide you through the program, including access to software that will help you track your progress and diagnose problem areas.
The Persimmon Group is an approved provider for continuing education credit hours by some of the most prominent professional organizations, including: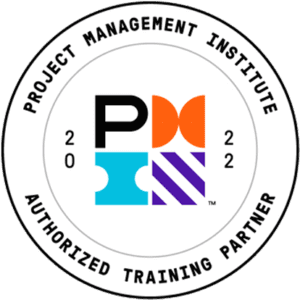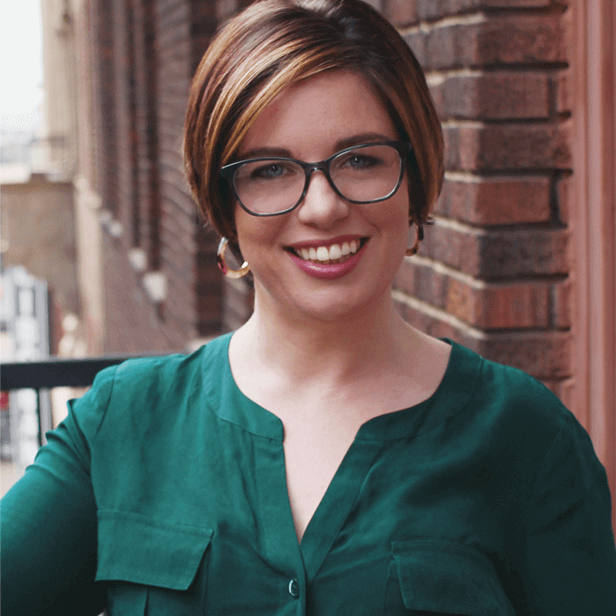 Sara Gallagher, PMP
Expert PMP® Instructor and Coach
Sara Gallagher has delivered over 2000 instructional hours in project management and organizational effectiveness programs across the globe, including guiding over 500 people to pass the very challenging PMP Exam.
Known for her ability to make the material come alive for participants across MANY backgrounds and industries, Sara has helped organizations and teams of all sizes--from Fortune 500 corporations to lightly staffed marketing firms--to execute their big ideas through her work as an executive consultant, project management expert, and international speaker.
Our Training Commitment to You
We are confident you'll love our virtual learning experiences! Just like a physical classroom, you'll see and speak to your instructor, participate in discussions and small group activities, and follow along in a writable PDF workbook so you can take notes and reference them later.
Your instructor will also be available to you before, during, and after the course to answer questions, PLUS you'll get access to electronic copies of all the tools or documents we talk about in the class.
The Persimmon Group uses Zoom for all learning events, with multiple security protocols in place to ensure a safe and private event. Zoom not only provides the most interactive features for our classes, but it also allows you to participate on the web (without downloading additional software) if desired.
Couldn't have done it without Sara!

"There is absolutely no way I would have been able to successfully pass the Project Management Professional certification exam without Sara's instruction and assistance."

Jack T.

PMP Exam Prep Student

Would have taken months to learn alone.

"The PMP Certification has been a goal of mine for a while now but the whole process was intimidating. After hearing praises from a past student, I gave the Persimmon group/Sara a try. It was information that would have taken months to learn alone. I highly recommend the class that she taught. I could not have done it without her!"

Tyler J.

PMP Exam Prep Student

Excellent Study tools & Real-world Examples

"This PMP Exam Prep course not only provided excellent study tools, but the instructor provided real-world examples to the variety of complexities and nuanced terms and theories the PMBOK® Guide defines.  This allowed for easier memorization and application of the terms and theories in the daily role as a Project Manager."

Shanese S.

PMP Exam Prep Student