PMP® Exam Prep
Comprehensive Support to Pass Your Exam the First Time!
Designed with busy professionals in mind.
Persimmon's PMI-approved PMP exam prep training program gives you all the support you need to pass the exam the first time.
This course will help project managers prepare for the PMP® exam and reduce the overall hours of study required to ace the exam.
With this course, you get:
Globally Recognized PMI Curriculum. This course uses PMI's official PMP Exam Prep curriculum, designed for maximum exam success.
35 Contact Hours. Earn all the education hours you need for PMP exam eligibility, taught by PMI-approved Authorized Training Provider (ATP) instructors.
Holistic Support. The foundation of this course is live, personal interaction with your PMP Coach, but your instructor will also provide unlimited email support before, during, and after class!
PMP Prep Exam Simulator. You'll receive 90-Day access to top-rated PMP Prep Software (PM Exam Simulator™) to help you track your progress.
Proven Method. With over a decade of experience helping students prepare for the exam, we understand what it takes to pass.
Engaging Instructors. Without exception, our instructors are 100% committed to delivering a FUN and memorable experience for your participants, so they don't miss a single thing.
Course Includes
PMI Exam Prep Materials
Participant Workbook
Practice Quizzes, Focused Drills and Exercises
Supplemental Resources
PMP Exam Simulator Software
Certificate for PMP Contact Hour Credits
The Persimmon Group is an approved provider for continuing education credit hours by some of the most prominent professional organizations, including: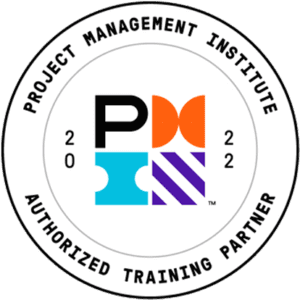 Highly valuable.

"The Persimmon team worked hard at customizing training sessions to meet our needs of the organization and pushed for results, coupling the individual sessions with the team sessions to push for progress and awareness. From the highly valuable assessments to the group learning sessions, the Persimmon team was very insightful, responsive on follow ups and took the time to understand the needs of the organization and offered improvements and ideas for success. I would highly recommend The Persimmon Team."

Jim Berberet

President, Triumph Accessory Service

Courses Built Just For Us.

"The Persimmon Group took the time to learn my business and understand my expectations. Furthermore, they are committed to creating a learning organization with continuous application to the workplace versus simply delivering a class. In addition to having effectively designed training curriculums, they took special effort to weave terminology and ideas from my company culture. I recommend The Persimmon Group with 100% confidence because of the way they do business."

Joel Dougherty

VP, Human Resources & EHS, The NORDAM Group