Private Training That Truly Delivers
We are experts in the areas of leadership, project management, and business essentials.
We are happy to deliver private training in your preferred format: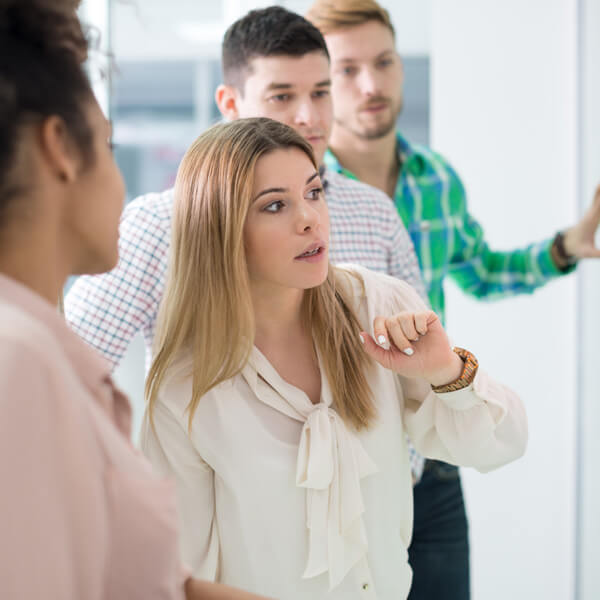 Out of the Box
Select from our current course offerings.
We offer an extensive catalog of leadership, project management, and business essentials courses, taught by dynamic expert practitioners. Delivering these courses to your team in a private setting allows us to address your unique business challenges and scenarios through discussion, Q&A, and exercise debriefs.
See our full course catalog or view our courses by category: leadership courses, project management courses, business essentials courses.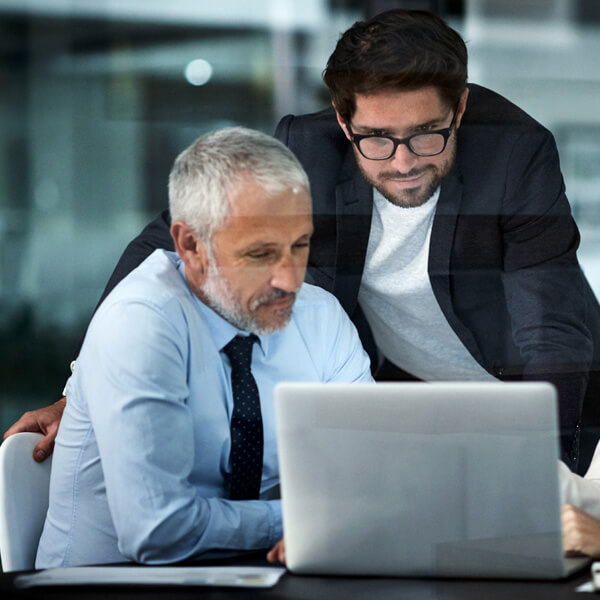 Tailored to You
We'll tailor our courses to suit your needs.
Our extensive catalog of courses can be segmented, combined, and adapted to provide the perfect course for you. Let us know the specific topics you want to cover, and we'll work together to tailor an existing course or course series to your needs.
View our full course catalog and reach out about how we can tailor our offering(s) to fit your needs.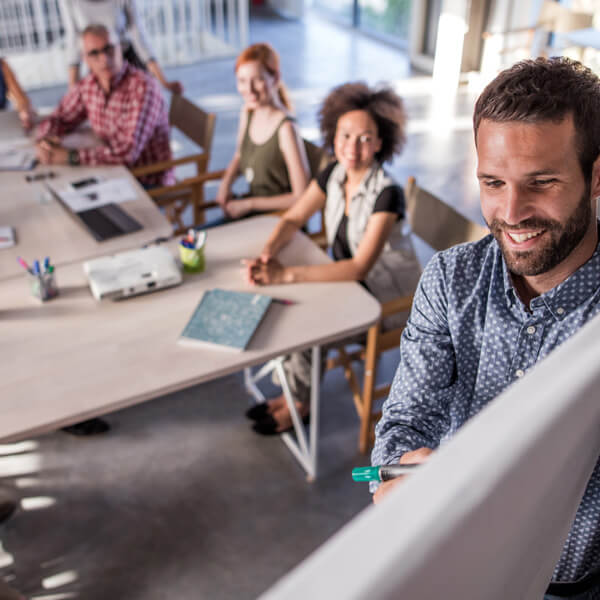 Fully Customized
We'll create custom training for you.
Sometimes, the challenges you're facing as an organization are so unique that it makes the most sense to build a new course from the ground up–ensuring it exactly meets your desired outcomes. As experienced instructional designers and practitioners in the fields we teach, we can create an entirely new learning experience just for your team.
Get in touch and let us help you create custom training just for you.
Get Meaningful Results
Our 6 Pillars for Learning provide the basis for training that translates into meaningful results for you and your organization.

Foundational
We emphasize essential, practical skills that allow for further growth AND immediate quick wins. See and feel the difference right away.

Immersive
Participants learn by doing, continually engaging in a variety of experiential exercises that promote maximum engagement and fluency, so the learning "sticks."

Reinforcing
Consistent, real-time feedback accelerates learning and ensures participants apply the skills correctly after leaving the class.

Consultative
Intensive discussions on workplace challenges & opportunities make every program feel custom; in a program, our facilitators are also your consultants.

Relevant
Participants leave our programs with skills they can apply to their day-to-day work, with the understanding and confidence necessary to re-teach the concepts within their teams.

Engaging
We help you understand complex concepts in an accessible, relatable way. Whether it's through deep discussion, practical case studies, multimedia or a pop culture reference (or two), our participants repeatedly say that they've learned deeply AND that the time has flown by!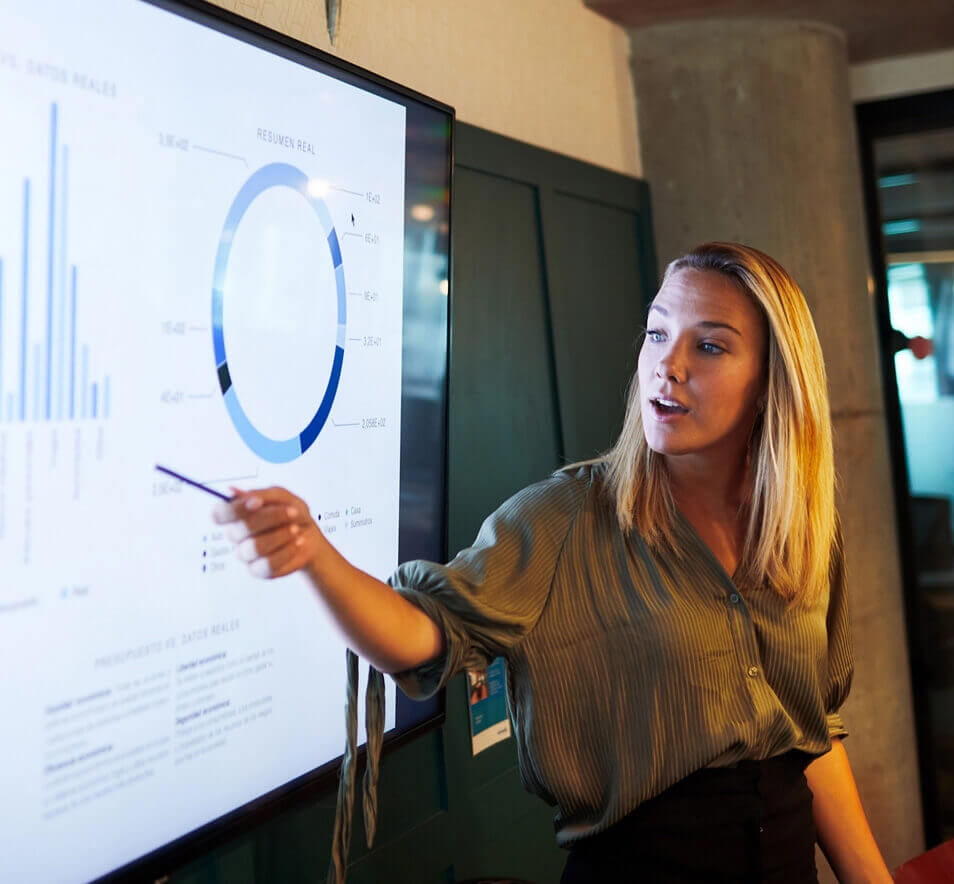 Leverage Our Talent & Experience
Since 2004, our team has been developing and delivering hands-on, interactive and effective learning programs in the areas of Project Management, Leadership Development, Information Technology, and Business Skills.

Over the last five years, TPG has delivered over 400 learning and development events across numerous industries and sectors including State Government, Municipalities, Information Technology, Energy, Manufacturing, Finance, and many others.

The Persimmon Group has designed and delivered over 10,000 hours of learning in the U.S. and internationally.
Here's What Our Clients Say
Highly valuable.

"The Persimmon team worked hard at customizing training sessions to meet our needs of the organization and pushed for results, coupling the individual sessions with the team sessions to push for progress and awareness. From the highly valuable assessments to the group learning sessions, the Persimmon team was very insightful, responsive on follow ups and took the time to understand the needs of the organization and offered improvements and ideas for success. I would highly recommend The Persimmon Team."

Jim Berberet

President, Triumph Accessory Service

Courses Built Just For Us.

"The Persimmon Group took the time to learn my business and understand my expectations. Furthermore, they are committed to creating a learning organization with continuous application to the workplace versus simply delivering a class. In addition to having effectively designed training curriculums, they took special effort to weave terminology and ideas from my company culture. I recommend The Persimmon Group with 100% confidence because of the way they do business."

Joel Dougherty

VP, Human Resources & EHS, The NORDAM Group