Course Development
We can work with you to build a high-impact learning event, whether you are reworking existing material or building a course from the ground up.

Program Design
With program design, you can inspire the deepest and most memorable learning possible. Unlike individual training courses, learning programs leverage multiple events and learning mediums.

eLearning
Persimmon designs interactive eLearning content to provide a greater impact for the organization. Together, we can help learners gain and absorb knowledge faster, on their unique schedule.
Develop Training that Translates into REAL Results.
Our team can help you create experiences, visuals, and interactions that have an emotional impact for deeper learning. We failure-proof your results by leveraging feedback from the learners themselves at all stages of the process.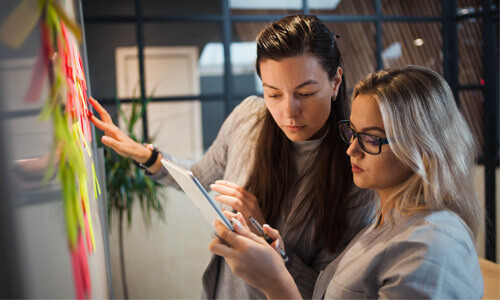 Strategic Curriculum Development
Whether we develop your curriculum from the ground up, or hone what you already have, we'll ensure that the content and format of your training is best suited to reach your most important training goals.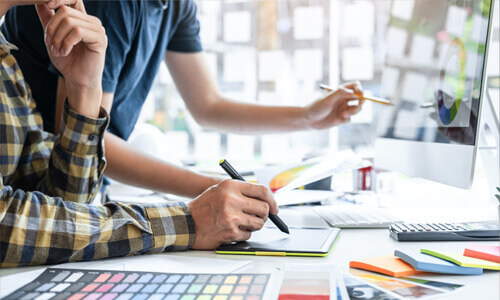 Professional Design to Match Your Brand
You need your training to not only represent you well in terms of content but also design. We are here to provide expert design touches that are aligned for your brand and company culture.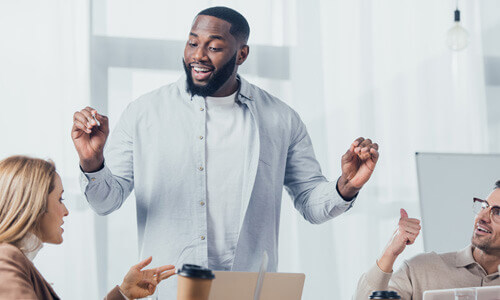 Optimize Your Results through Feedback
We don't create in a vacuum. Instead, we get feedback from learners as we go to optimize your training and ensure it works like a well-oiled machine. No guessing!
Our Capabilities
Since 2004, the Persimmon Group has designed 10,000+ hours of eLearning and instructor-led content, including high-stakes safety and compliance learning for Fortune 500 companies.
We know how to create training materials that work for our clients.

Instructor-Led
Instructor-led training (ILT), classroom training, live virtual training

eLearning
Interactive computer-based training, online training

Experiential Learning
Scenario-based learning, exercises, simulations and games

Tutorial Videos
Explainer videos, how-to videos, screen-capture videos
Quick-Reference Guides
Job aids, process and procedure guides, checklists, documentation

Training Manuals
Employee handbooks, system training manuals, instructional guides
Meet Some of Our Instructional Design Staff
Dylan McClure

Instructional Designer

Dylan coaches and advises the team as its Scrum Master. He is also a contributing Learning Designer specializing in video editing and production, graphic design, and delivery innovation.

Ashley Whitfield, PMP®

Instructional Designer

Ashley's dual expertise as a Project Manager and Instructional Designer makes her the perfect partner to build exceptional training programs on time and on budget.

Ramond Walker

Instructional Design Support

Want to know who's behind our beautifully designed content? Ramond is the visual genius behind many of our print and digital learning materials. His background in marketing, branding, and visual design combine to make him a powerhouse member of our Instructional Design team.
Nothing Makes Us Happier than Happy Clients!
Absolutely blown away.

"We were absolutely blown away by what the Persimmon Group was able to do within our budget. As a non-profit organization, we are always trying to stretch our dollars as far as we can. The value we got from working with the Persimmon Group on our Instructional Design project vastly exceeded our expectations."

Sara Hicks, Scor3card® Coordinator

Sustainable Tulsa

Quality services.

"The Persimmon Group has provided us with several quality services for over 10 years--one of them being instructional design. This skillset is not easily executed because it requires familiarity with the company, its employees, and its culture. Whether large or small, TPG has consistently delivered quality content on time and even ahead of schedule. The TPG team takes time to understand the required learning objectives for the intended audience infused with the latest methodologies for effective learning."

Joel Dougherty

VP, Human Resources & EHS, The NORDAM Group