Real Interaction, Real Results.
Upcoming Business Essentials Courses
Developing Your Emotional Intelligence
How to Leverage EQ For Better Relationships and Results
Your IQ matters. But for long-term success in your career and personal life, EQ, or emotional intelligence, matters even more. In this course, you will learn how EQ is measured, and how to increase your EQ to have more successful interactions with your managers, peers, and employees.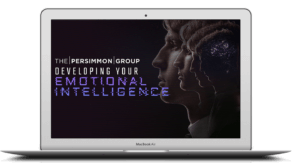 Half-Day Virtual Course:
Current dates are sold out. Be the first to know about upcoming dates
Time Management for the Time-Challenged
Powerful Strategies to Get Your Life Back
Are you managing your time, or is it managing you? The average employee spends 11 minutes on a task before encountering a distraction—and for those who are adjusting to remote work, the situation may be even worse. Join us in this dynamic training event to help you better manage your two most precious resources: time and energy.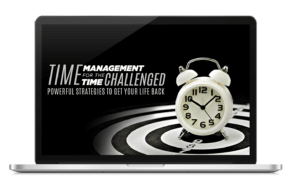 Half-Day Virtual Course:
Current dates are sold out. Be the first to know about upcoming dates
Thinking Strategically
How to Resist the Circle of Habit and Generate Breakthroughs for Your Team
Thinking strategically is critical for moving organizations forward, and yet 96% of leaders report they are too busy reacting to day-to-day management issues to think strategically (HBR). Designed and facilitated by seasoned business leaders, this virtual course will teach you to resist the pull of your routines so you can ask the right questions, spark innovation, navigate uncertainty, and take advantage of strategic opportunities.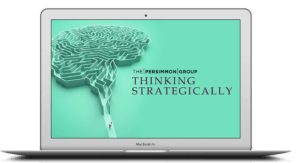 One-Day Virtual Course:
November 9, 2023
The Persimmon Group
8:30 AM - 4:30 PM CT
Capacity Limited
Meet Some of Our Facilitators
Cindy Harp

Executive Facilitator

A former executive at BP Amoco, Cindy helps organizations transform financially and operationally through leadership and strategy development. Her passion is to empower leaders to create positive and productive workplace cultures that generate better business performance.

Sara Gallagher

Executive Facilitator

President of The Persimmon Group, Sara travels the globe engaging audiences with her unique speaking style, drawing from her own experiences in the fields of project management and organizational effectiveness to test what we think we know about leadership.

Bill Fournet

Executive Facilitator

For more than 25 years, Bill Fournet has transformed thousands of people and project teams across the globe with his training, consulting, and in-demand keynote speaking programs. Bill's greatest passion is helping teams perform their best, while recovering time to focus on what they love.
So Well Done!

"This is one of the best courses I've taken in a long time. Honestly, I loved all of it. There was no "filler" or fluff that wasn't specific to the course. Loved Persimmon's facilitation skills and affirmation of all attendees viewpoints. So well done."

Sam D.

Williams Companies

Impactful.

"I love that the same concepts can be used by people from different industries, education or experience, with such diverse job titles and on an endless amount of short or long-term projects. Thank you so much!"

Ria P.

CAP Tulsa

Helped Me Get Unstuck.

"I often get caught in the "deal bunker" as we say in banking—where you're so worried about the ins and outs of a deal and execution that you forget to do business development or other strategic parts of your job that must continue no matter how busy you are. This class will help my business grow!"

Victoria A.

Bank of Texas

Loved It All.

"It is amazing what we don't know. I think that training like this should be a must with anyone who struggles with Emotional Intelligence. I truly enjoyed this course and wish it had been longer!"

Stacey G.

Hub International

Warm and Inclusive.

"The class atmosphere was so inclusive! I often attend classes and don't have a sense of belonging, but did not experience that with this class. It was interactive rather than a lecture. Our instructor knew when to let us discuss ideas vs. "instructing" us. Persimmon knocked it out of the park!"

MarShondria A.

Lynn, Jackson, Schultz & Lebrun, P.C.