Whether we are embarking on a new task or continue to challenge ourselves at activities we currently do, being mentally tough is key. For example, a professional athlete not only has to be physically tough but mentally tough as well. Athletes learn from their mistakes and try again because they are not afraid of failure. A dropped pass or a missed basket does not make them leave the game, they get past it and keep trying to score.
Three Ways You Can Develop Mental Toughness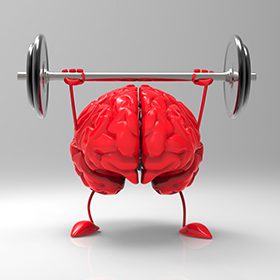 So how mentally tough are you in business? Do you stretch yourself at work? It's easy to stay comfortable doing jobs that we know we will succeed at. But if we are mentally tough enough and overcome the fear of the unknown we will grow professionally. Here are a couple of things to do to continue to improve your mental toughness.
Surround yourself with mentors. By surrounding yourself with other people that are mentally tough and who you can learn from, you will start to learn new tactics and skills for success.
Try something new. Try new tasks or jobs that are out of your comfort zone. By pushing yourself and allowing yourself to grow, you will be more confident and tough the next time you are in a similar situation.
Embrace the fear. Being mentally tough does not mean you have no fear. It means that you are embracing the fear and using it to make you stronger.
Try these steps and you will be on the road to strengthening those mental muscles.
For more tips to get ahead in the workplace check out more of our Insights & Tools.