Common Problems We Solve
What We Hear
How We Help
Does your team embrace change or resist it? Do they see the disruption coming or wait until it derails them? 
You strive for consistency in your customer experience and operations. But, that consistency can lead to complacency, where you miss seeing the signs of coming change. 
We coach leadership teams to watch for what's coming next (threats and opportunities) so you integrate your responses proactively into your strategic plans.  
From coaching leadership teams, to consulting your managers on how to better own the opportunities, we break the constant reactivity and replace it with preparation and direction.
How We Help
How do you instill an innovative, continuous improvement mindset in your culture without increasing your risk of failure?
How do you turn disruptions into new competitive opportunities?
The balance between innovation and risk is a tough one for leaders, but we can help you find that balance.
Disruption is the new normal, and your organization's ability to adapt to change is crucial for future success. 
Through process and decision-making, we coach your leadership team to transform your organization into a more agile, adaptable one that still holds true to its core values.  
How We Help
You see change and other companies' business models being disrupted, but aren't sure what might impact your organization. You wonder what you should be watching for, but don't know where to start.
We watch the trends across industries and from various angles–society, workforce, technology shifts–to bring visibility to your leadership team.
We help distinguish between the long-term trends from the "fads", so you can make strategic decisions for your organization's future. Once we define the destination, we can collaborate to build the roadmap to get you there.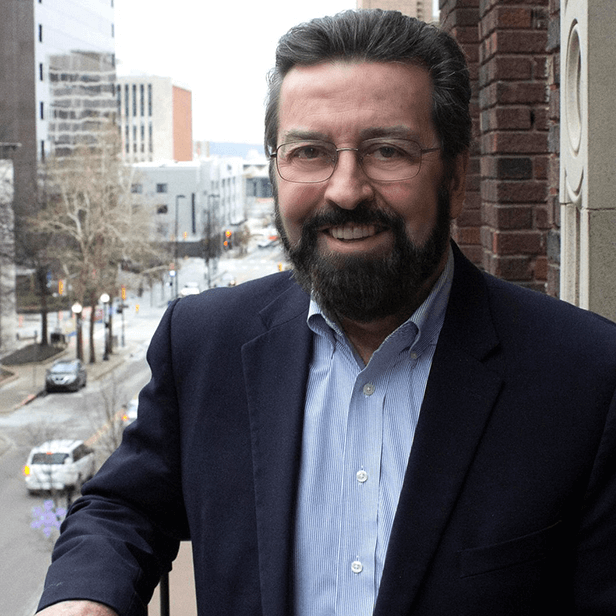 Featured Advisor
Jay FoleySenior Advisor
"Organizations thrive when all levels of leadership capitalize on the everyday opportunities, signaled by customers, employees, the competition and market shifts."
Partner With Us
Work with our interdisciplinary team of experts to solve your toughest strategy and execution challenges.