Common Problems We Solve
What We Hear
How We Help
We can evolve your existing vision to a result-oriented strategy that works. That way, you can effectively execute it with good discipline. Along the way, we'll help you overcome blindspots and identify opportunities while getting everyone aligned with your strategy.
You'll benefit from:
A targeted discovery process to maximize results when meetings begin
Focused, high-impact strategy sessions with key leaders

Support that goes beyond just

facilitation 

–

with coaches that expertly advise you on your business
How We Help
There comes a point in an organization's development when the only reliable way forward is with a solid strategy.
We'll help you keep up with the growth and change of today, while planning for tomorrow, avoiding bigger problems and consequences of working without a plan.
Tailored approach to meet your needs
Simple, easy-to-follow implementation plan
Strategy designed to match your culture
How We Help
Have you done strategic planning and found that you keep coming back to the same needs, challenges and frustrations again and again?
Successful strategy development should be more than just putting thoughts on paper. We can help you develop a strategy that your team understands, can measure and implement with a clear roadmap.
Trackable roadmaps with a prioritized implementation plan
Focused strategy execution check-ins
Collaborative and consultative, to find the root cause and accelerate your progress
How We Help
If your organization is experiencing undesirable "symptoms," such as high turnover, issues with sales, challenging team dynamics, or anything you know urgently needs to change – there is a strategy we can develop to get to the root of your problem.
Collaborative discovery with your team to identify root causes
Practical recommendations to develop or adjust your strategy
Tactical support in implementing critical initiatives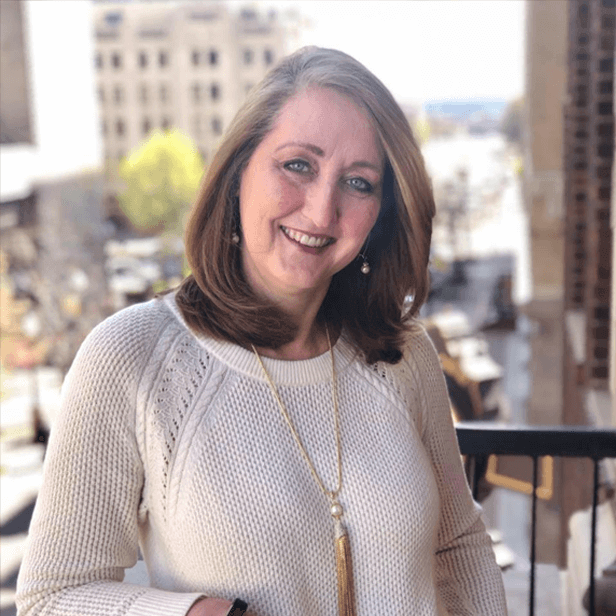 Featured Advisor
Cindy HarpExecutive Coach & VP of The Persimmon Group
"The world is changing too fast for you to create a perfect five-year plan. What will actually make your plan "perfect" is a solid strategy coupled with awareness and openness to change."
This was the strategic plan that we needed.

"Working with the Persimmon Group to create our strategic plan complexity exceeded our expectations. They helped us to see exactly what we needed to change and what we needed to do to move forward. Even better, our whole organization feels a sense of ownership for our plan because all voices, including our external partners and frontline staff members, were part of the process."

Dr. Steve Tiger

Superintendent & CEO, Tulsa Tech